17 Surprising Trivia about Celebrities and Their Families
We know them from TV screens and phones, but there are small facts about their lives that can be a surprise to anyone. And this is despite the fact that these celebrities have never made it a secret.
Here are a dozen such tidbits.
#1 Elvis Presley Was Actually Blonde
#2 The Obamas Didn't Pay Off Their Student Loans Until They Were in Their 40s
#3 Leonardo DiCaprio's Mom Was Looking at a Leonardo Da Vinci Painting When Leo First Kicked Her in the Stomach. That's Why She Gave Him the Name Leonardo
#4 Steve Buscemi Used to Be a Fireman
#5  Woody Harrelson's Father Was a Paid Assassin
#6 Natalie Portman Has Coauthored Two Scientific Papers
#7 This Is What Brad Pitt's Brother Doug Pitt Looks Like
#8 During the Filming of Avengers, Robert Downey Jr Hid Candy Bars and Other Snacks Everywhere
#9 Hugh Jackman Performed at Children's Birthday Parties as Coco the Clown
#10 This Is What Morgan Freeman Looked Like When He Was a Teenager
#11 Bill Murray Was Arrested at Age 20 for Trying to Bring 4.5 Pounds of Marijuana on a Plane
#12 Daniel Radcliffe Broke More Than 80 Wands While Filming the Harry Potter Movies Because He Used Them as Drumsticks
#13 Dennis Rodman Has 28 Siblings
#14 This Is What Jason Momoa Looked Like at the Age of 20
#15 Jennifer Lawrence Tattooed H2O on Her Hand to Remember to Drink More Water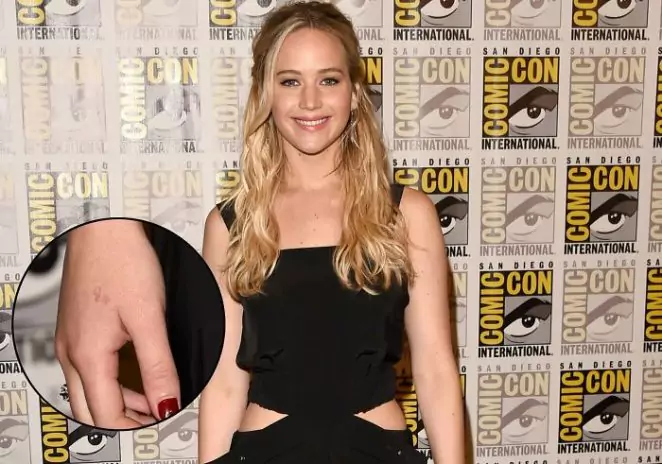 #16 Tom Cruise Has a Tooth That Is Right in the Middle of His Face
#17 Rami Malek Has a Twin Brother Named Sami
Who surprised you the most?