22 Brilliantly Simple Solutions to Big Problems! Human Creativity Knows No Boundaries
There is a problem? It should be solved! People in our gallery emphatically prove that they can handle any situation. Probably MacGyver could learn a lot from them.
#22 Closing the Wicket With a Car Seat Belt Buckle
#21 A Bottle That Replaces a Spirit Level
#20 When You Have a Ladder and Need to Take Care of a Child
#19 Laziness Supports Creative Ideas
#18 The Willingness Was There, the Carpentry Done and Please We Have a Motorcycle!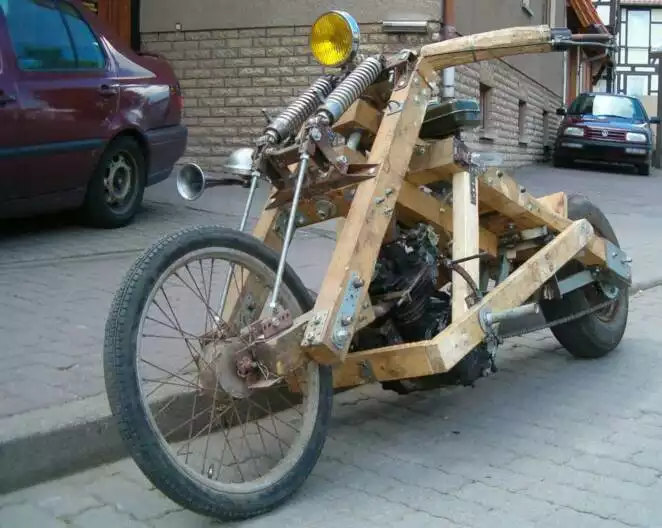 #17 Typical Security in South Africa
#16 There Was a Shortage of Washers, So… Cents Were Used!
#15 Apparently the Driver Wanted to Prove That His Car Could Be "Cooler"
#14 Special Task Equipment!
#13 A Modern Form of Air Conditioning
#12 A Useful Remote Learning Component for a Teacher
#11 One Boy Came up With an Idea on How to Ride a Bike Barefoot. All You Need Is a Piece of Carpet!
#10 My Dear Friend, Now That's Not Slipping!
#9 The Power of Technological Thought!
Slav engineering from r/redneckengineering
#8 Modern, but Unfortunately Not Licensed Product
#7 When You're a Handyman and Need to Fix a Mirror
#6 A Higher Level of Security
#5 A Feeder That You Run Without Touching Your Hand, for a Dime a Dozen
#4 Got a Hammer, but Need to Hammer Something Delicate? Here's a Way to Solve That Problem
#3 The Perfect Solution for Hot Weather
#2 Two Tools Combined Into One!
#1 Better Not to Upset the Amish… Because They'll Come With the Whole House!
And have you ever come up with such ingenious solutions?