17 Bizarre Products that Have Found a Market
You can find anything in online stores, and there probably isn't a crazy idea that someone can't implement. And some people's purchases can be truly original.
Here's a collection of bizarre purchases.
#1 Pickle-Colored Eyeshadows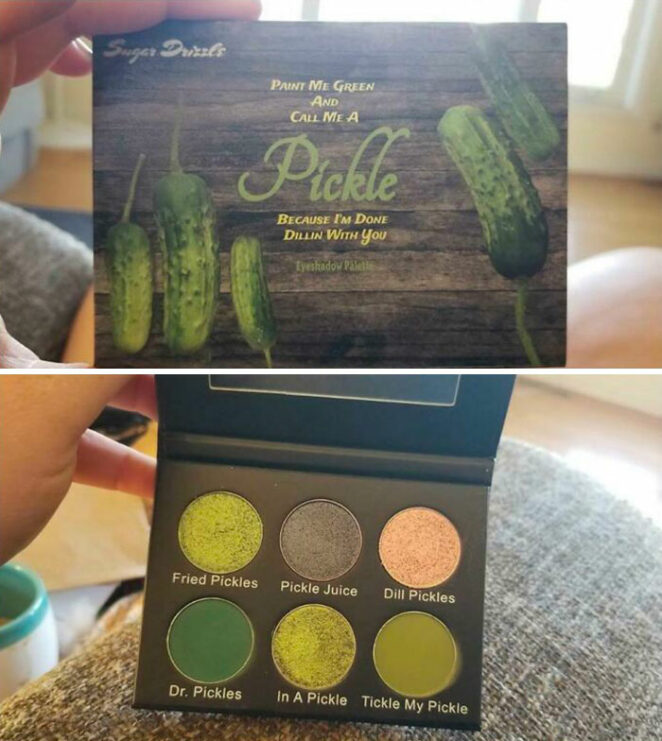 #2 Mobile Toilet
#3 When You Really Don't Like Tom
#4 Doggy-Opener
#5 Cow-Sitting
#6 World's Weirdest Office Chair
#7 That Instead of a Mask?
#8 When You Want to Be a Ninja, Just a Rainbow Ninja
#9 Snowball, Chernobyl Version
#10 A Marshall Key Holder with a Jack Plug
#11 If You Wanted a Glowing Beard
#12 It Certainly Draws Attention…
#13 Have You Ever Swum in a Coffin?
#14 Equality Party
#15 Looks Like a Gadget for a Whole Different Kind of Fun
#16 Is Anyone Ashamed of Their TV?
#17 A Short Story About How to Lose a Face
There are really unconventional gifts, don't you think?