15 Jaw-dropping Snow Castles and Fortresses
Building forts and castles from snow is slowly becoming an integral part of winter fun. Here is a collection of the most ingenious constructions.
#1 Habitat of Evil
#2 How Many Balconies…
#3 Great Fun for Shaggy Kids and Toddlers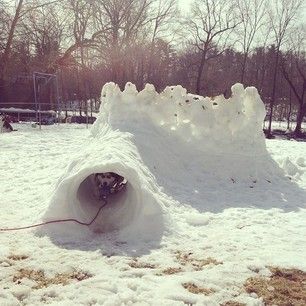 #4 Putting up Something Like This – It's a Challenge
#5 Super Illuminated
#6 You Can See That the Defence System
#7 Full Window View
#8 Adorable!
#9 Sometimes Getting Out Can Be a Challenge
 

 

 

View this post on Instagram

 

 
#10 With Flair
#11 As You Can See in Some Places This Is a Very Old Tradition
#12 It Took a Lot of Work
#13 A Cozy Den
#14 A Skull to Scare Off Uninvited Guests
#15 A Dog's Castle?