28 Vacation Photos That Everyone Will Remember for a Long Time. Creative Ideas for Unique Shots!
While on vacation, we all capture the most beautiful moments in photographs, which we later like to show to friends and family. This is a beautiful souvenir for years to come. However, some people go a step further and show a lot of ingenuity while posing. Check out the gallery and see how creative vacation photos can be. Some of them were created completely by accident 😉.
#1 On Vacation Everything Is Possible
#2 Morning Coffee in the Company of a Giraffe
#3 Sand and Water and He… Holiday Neptune
#4 Three Friends and a Photo Completely Unique
#5 On a Wave – A Glacier
#6 This Girl Is a Real Powerhouse
#7 Romantic Meeting Underwater
#8 Hanging on the Edge of a Waterfall Is a Real Feat
#9 A One-In-A-Million Shot!
#10 The Heaven Force Holds up This Woman's Leg
#11 In Crystal Clear Water
#12 An Unexpected Visitor Even Jumped Into the Frame
#13 The Couple, the Wave, the Sky… And the Shot Has Its Own Charm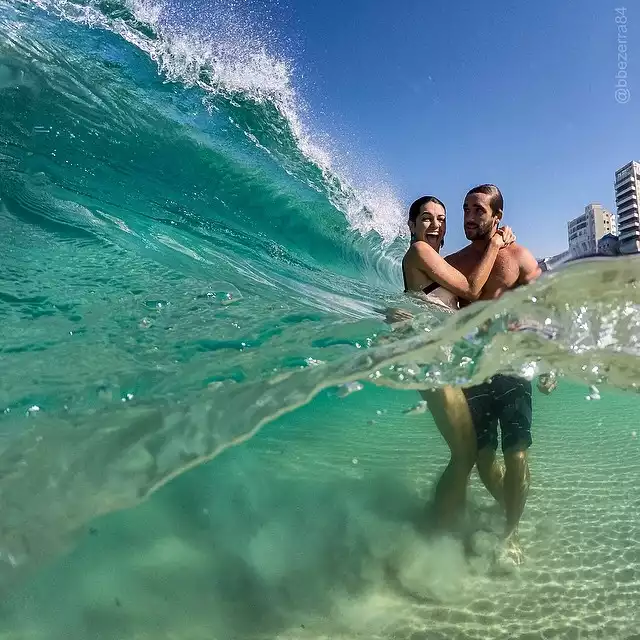 #14 This Animal Really Wanted to Be in the Photograph
#15 Perfect Relaxation
#16 In the Kingdom of Butterflies
#17 Group Photo on the Beach 🙂
#18 Underwater Surfing
#19 About the One That Kissed the Sun
#20 There Are Places Where One Is Just Asking For Such Photos
#21 The Conqueror of the Pyramids
#22 While on Vacation, Sometimes You Need to Climb to Great Heights
#23 A Wonderfully Symmetrical Composition Formed From the Legs
#24 A Male Group in One Photo
#25 Monkeys Are Always Willing to Take Photos Together
#26 The Girl Who Walked on Water
#27 The Touch of Christ's Hand
#28 Who Else Can Pick Up So Many Girls at Once? 🙂
Which photo did you like the most? And what are your most creative vacation photos? Share your ideas.