20 Examples of How Nature Is a Gifted Artist. Makes up Best Masterpieces
Nature has a way of surprising enchanting technique on us, even little skeptical and disbelieving . Every day it shows us its power and lets us enjoy our eyes with unusual phenomena. One can get the impression that some of them were created by some unknown, powerful force.
#1 A Perfectly Rolled Sheet of Snow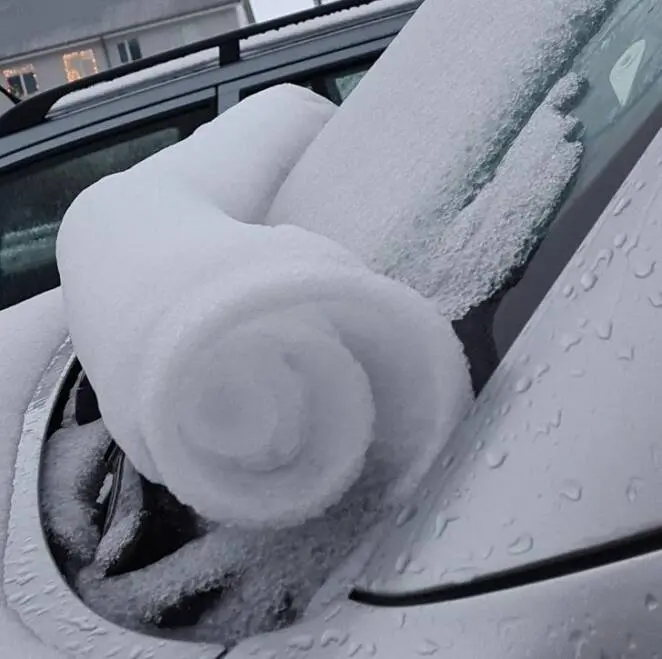 #2 This Tiny Piece of Moss Looks Like a Tropical Island
#3 A Perfectly Formed Succulent Surrounded by a Wreath of Florets
#4 When the Wind and Snow Take Over the Fence
#5 The Leaf Matched the Color of the Car's Top. It's Not a Coincidence 😉
#6 A Piece of Ice That Looks Like a Forest Landscape
#7 Inside the Log You Can Find Eyes 😉
#8 Moss Settled on the Tree Resembles a Giant Puppy
#9 The Perfect Pattern Created by the Snow
#10 From This Tree There Grows Another
#11 Snow Has Settled Only on the Edges of Bricks
#12 Super Snake With Superman Sign
#13 Frost Is a Wonderful Artist 😉
#14 Man's Shadow Found in the Middle of a Circular Rainbow
#15 This Is What a Chameleon Skin Looks Like up Close
#16 Twisted Tree Trunk Thrown up by the Sea
#17 Ice Sculpture Created by Nature
#18 A Shell Resembling a Human Heart
#19 Ball After a Frosty Night Out
#20 Succulent Leaves Look Like Little Dolphins
Have you seen any stunning natural phenomenon lately?