20 Couples Whose Relationships Have No Expiration Date
Many people wishfully hope to meet the "the one", and then falling in love. Many would sacrifice anything to be with each other forever. And although it is difficult, the following couples are the best proof that such love does happen.
Here is a collection of couples who are the envy of their super-successful relationship.
#1 40 Years Together, Still in Love
#2 "We Met in Second Grade in 1997, and This Is Us 21 Years Later."
#3 "My Parents in 1983 and 2013. I Love Them"
#4 For 40 Years Together
#5 "My Grandparents, 50 Years Apart"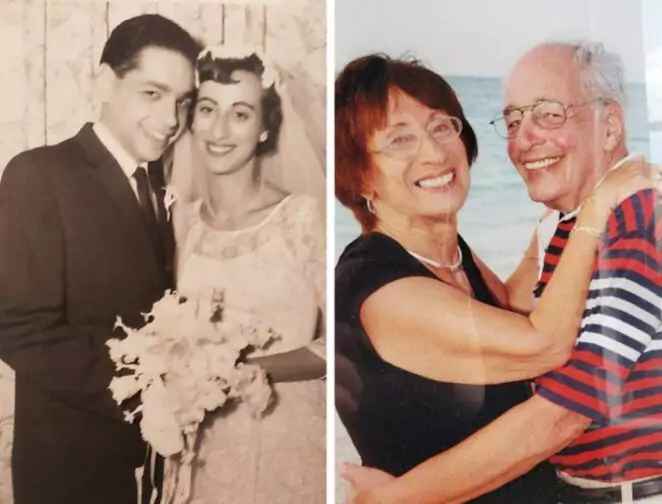 #6 65 Years Together
#7 "My Parents When They First Started Dating, at Age 15, and Again Last Month, 25 Years Later"
#8 "My Grandparents, April 5, 1961, and Again on April 5, 2021."
#9 "My Wife and I on Our Wedding Day in 1996 and Our 20TH Anniversary in 2016"
#10 "We've Been Together for 6 Years and Still Have a Lot More to Come"
#11 "We Don't Count the Years!"
#12 64 Years Together
#13 34 Years Together
#14 "My Grandparents' 53RD Anniversary Is Today"
#15 "I Convinced My Parents to Recreate Their Wedding Photo 45 Years Later"
#16 "My Parents' Engagement Photo in 1980 and During Their 35TH Wedding Anniversary"
#17 "Mom and Dad in 1983 and 2019"
#18 "My Parents, 30 Years Apart"
#19 "My Parents Celebrate 37 Years Together Today"
#20 40 Years Later, Already Surrounded by More Than Just Doggies
Do you know people who have been happy with each other for many, many years?