20 Artistic Leaf Cutouts. These Are True Masterpieces
Kanat Nurtazin is a graphic designer from Kazakhstan who has an unusual passion: he cuts out tiny drawings on leaves, which have a lot of charm in them. His works are very delicate, detailed mini-pieces.
Here are his most amazing leaves.
#1 Mandalorian and Grogu
#2 Would Love to Go Swinging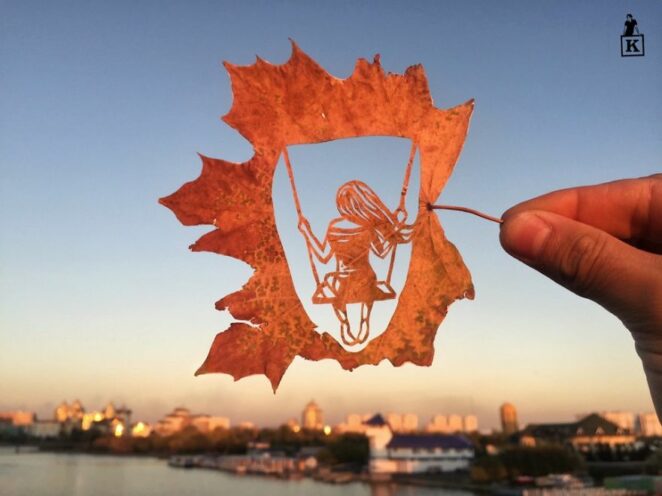 #3 She Shows Him the Way
#4 Do You Know This Fox?
#5 It Has Grown Beautifully with Flowers
#6 Anyone Here a Kings Fan?
#7 Enchanted Land
#8 Ballerina
#9 Like a Fairy Tale
#10 A Couple in Love
#11 This Light…
#12 The Puppet Master
#13 Kate and Leo
#14 Do You Recognize That Famous Photo of the Sailor Kissing the Nurse?
#15 Sunny Dancer
#16 Pink Indeed!
#17 Carried by the Wind
#18 And What Is This Creature 😉
#19 It Could Be an Advertisement for a Movie
#20 Atmospherically
Which one did you like best?