21 Tips How to Pose Perfectly for Photos. A Model's Quick Guide
There is probably no body alive that wouldn't care less how they look on a photograph. Unfortunately, most of us aren't naturally all that photogenic and being the subject of so many photos typically leads to more than a couple we wished didn't exist. You should remember not to expose your imperfections and pay attention to your poses. The photographer – Bonnie Rodríguez Krzywiski – likes to give tips and advice on social media about posing in front of the camera. Read them and forget about unsightly and embarrassing photos.
#1 A Flamingo Pose Adds Lightness to the Silhouette
#2 Ways to Make a Vibrant Holiday Photo
#3 You Can Take an Interesting Photo Yourself Too
#4 Don't Stand Stiffly in Front of the Camera in a Joint Photo
#5 Open Postures, Try to Show as Much Leg as Possible
#6 Recipe for the Perfect Swimsuit Photo
#7 Straighten Up, Lean Slightly Back, And Show Off Your Legs
#8 Patent for an Original Vacation Photo
#9 Say No to Fake Poses
#10 How to Get a Winter Photo with a Scarf in Motion
#11 Perfect Selfie – Twist Your Hips Slightly to the Side
#12 Duet Poses Also Need to Be Learned 😉
#13 Elongate Your Posture When Squatting
#14 Accentuate Your Waist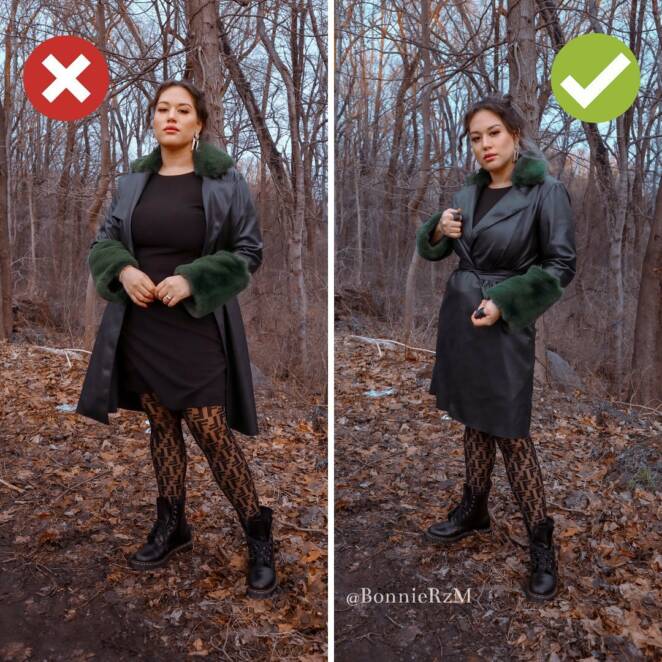 #15 Present Yourself in Motion
#16 Leg Forward and Hand on Hip
#17 Experiment with Levels: One Standing, Another Sitting
#18 The Right Shoes Will Optically Lengthen Your Legs
#19 the Perfect Vacation Photo
#20 Camera Likes Layered Clothing 😉
#21 Perfect Bed Photography 😉
What are your patents for taking the perfect photo?