19 Unexpected Photos With Perfect Moments Caught in Frame Just on Time!
Many times our photographs capture moments that make it hard not to smile when one sees them. We have searched the Internet for you to find the most intriguing "expect the unexpected" photos.
#1 Peanut Attack Captured Seconds Before Attacking Defenseless Prey
#2 The Bee Also Wanted to Be in the Photo
#3 Yummy, Finger Foods
#4 Oh What a Cute Squirrel!
#5 "You Don't Mind, I'm Just Passing Through"
#6 The Fierce Iroquois
#7 I Won't Tell, Original Wedding Photo
#8 Boyfriends of Rescue
#9 Someone Said Carrot!!!?
#10 Kitty Attack
#11 Here's the Beetle That Moves the Sun!
#12 OOO Puck
#13 "When You're a Dog and You Miscalculated Your Jump Height"
#14 Oh Yuck Ball!
#15 The Moment Clouds Were Cut by a Plane's Wing
#16 A Fish's Fate Is Hard
#17 But I Just Wanted to Say That….
#18 Ooouups Come Back!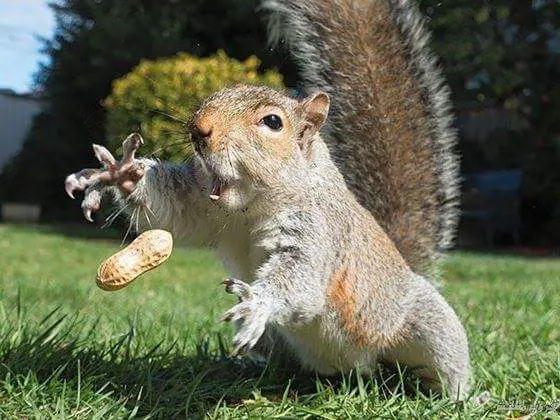 #19 What an Escappppe!!!
Did you ever manage to capture a photo like this ?