19 Proof That If Mother Nature Was a Human, She'd Have an Eye for Perfectionism
Nature has a penchant for perfectionism. Let the following photos prove it 😉 Some antelopes have perfectly curled horns, and the moon sometimes likes to hover just above the top of the trees.
#1 The Moon Captured in a Rock Crevice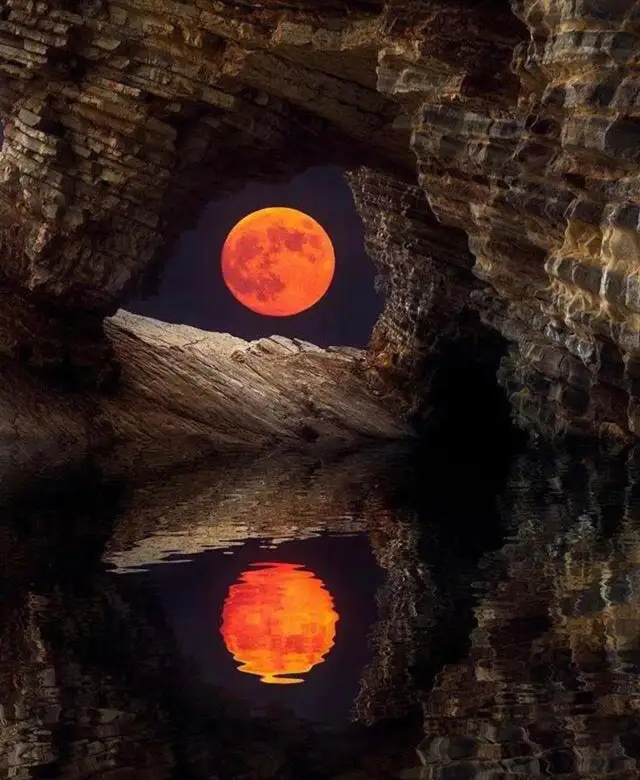 #2 Indian Antelopes Eating from One Bowl
#3 Four Tigers Peacefully Drinking Water
#4 Jaguar Just before Surfacing
#5 A Perfectly Round Pebble
#6 Kingfisher Getting Ready to Dive
#7 Boat Struggling with the Waves
#8 Perfectly Frosted Pillars Supporting the Bridge
#9 Taiwanese Blue Magpie in Its Full Glory

#10 Watussi Cattle Delighting in Their Antlers
#11 Long-tailed Pangolin Posing in a Frame Formed from Its Own Tail 😉
#12 Road Leading through Lake Hillier (Australia)
#13 Rock Formations in Shiprock, New Mexico (USA)
#14 Watering Bat 😉
#15 Bridges over the Canal in Utrecht (Netherlands)
#16 A Peacock That Stood Perfectly behind a Rhino
#17 Bears Following Their Mom
#18 The Moon above the Snowy Tree Tops
#19 Owl with an Adorable Twist 😉
#BONUS
Perfectly armed dog 😉
Which photo impressed you the most?