A Dachshund Called Moo Has Won the Hearts of Instagrammers. He Looks a Bit Like a Dalmatian
This puppy a very unusual dog, just look at him and immediately you'll wonder what is actually a mixture. Moo owes everything to his unusual coat.
If We Look at Him Closer, There Is No Doubt – Moo Is a Dachshund
Full of Warmth, With Buttery Eyes, With Which He Can Ask For Many Things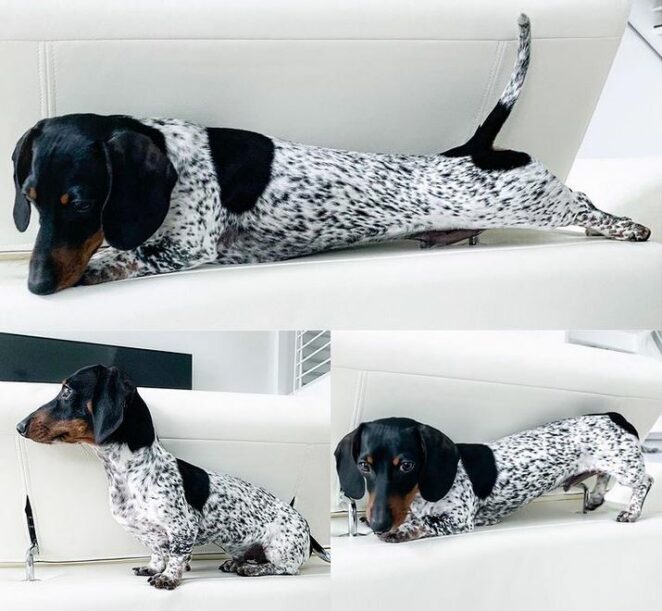 But There Are Shots, on Which He Looks More Like a Spotted Cow Taken Straight From the Field
In This Version She Has Probably the Most Charming
Moo Sometimes Pretends to Be a Dalmatian. It Comes Out a Lot Easier for Him, as He Is Often Much More Cheerful
But in General, He's a Furry With a Hundred and One Faces, and Each of Them Makes People's Hearts Warm
Moo Has Been Instantly Loved on Instagram, and Lately He's Been Growing an Audience Every Day
It's Hard Not to Be Charmed by This Sweet Little Guy
We Must Admit That the Number of Faces He Can Make Seems Infinite
He Can Still Surprise With Something New
Do you prefer calm pets or adorable urchins?