25 Odd Places that Have Become Cats' Beds. Sometimes These Furries Are Hard To Understand
Cats are unpredictable and no one can decipher their laziness-prone nature 😉 More importantly, these animals are masters in choosing unconventional places to sleep. For them, a frying pan or the exhaust pipe of a car can be extremely comfortable .
#1 Lounging on a Cage
#2 The Main Thing Is to Find a Soft Bed
#3 A Cat Recommends Itself for Dinner
#4 It's Important Not to Let the Light Shine
#5 Not to Be Disturbed
#6 The Second Life of a Plastic Cup
#7 It Was a Tiring Day 😉
#8 Like an Astronaut 😉
#9 A Little Homemaker
#10 Brushes Finally Came in Handy 😉
#11 Food Always Has to Be Around 😉
#12 A Cat in a Spaceship
#13 This One Squeezed Into a Mold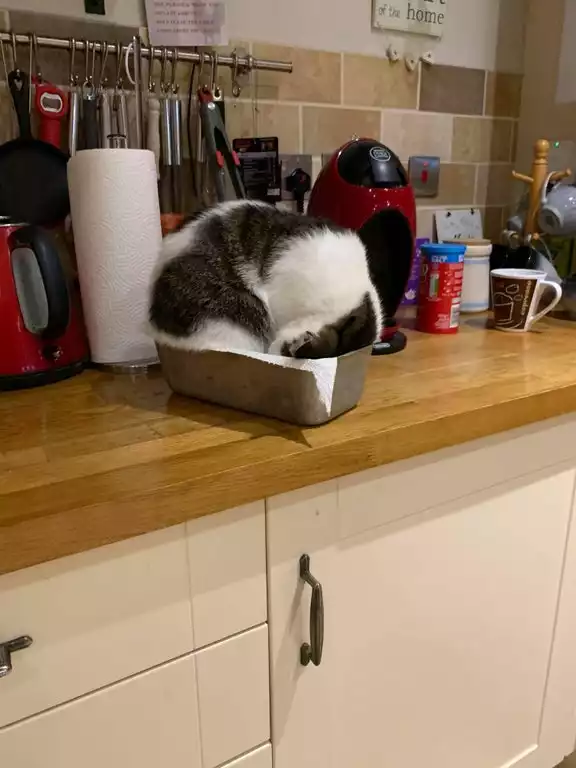 #14 Bedroom Under a Cloud
#15 Acrobat
#16 In Turkey, Cats Sleep Among Cosmetics 😉
#17 He Annexed the Whole Bathtub
#18 A Commercial Will Always Win
#19 Car Enthusiast
#20 Cat Who Likes Fast Driving
#21 The Cat Came to the Barbecue
#22 Overnight in Nature 😉
#23 No One Dares to Take That Cardboard Box From Him 😉
#24 Bowls Are Not Just for Eating
#25 Bedroom Decorated Under the Candy Shelf
Where does your cat like to sleep most?