21 Hilarious Cat Photos That Will Make You Instantly Want a Furry Pet
They are the only pets that can be mean and nasty to us and we will still love them. No one needs to be convinced about the extraordinary charm of cats, and the following photos are a great proof of that.
Here is a collection of adorable cans.
#1 "Come On, Give Me Something, Please!"
#2 Beautiful!
#3 "I Volunteer!"
#4 Zoom Interview. As You Can See on the Cat, You Didn't Make a Good Impression
#5 Whenever You Turn On the Vacuum Cleaner
#6 Spaceship Pilot
#7 This One Wanted to Leave, Put Its Paw in the Cold Snow and Stated: "No, Not Today"
#8 Who Is Looking in the Magic Mirror? The Black Cat, of Course
#9 This Face
#10 Evening Netflix & Chill
#11 The Latest Prey of the Menacing Predator
#12 Didn't Like the New Ears
#13 "Hun, What Is This?"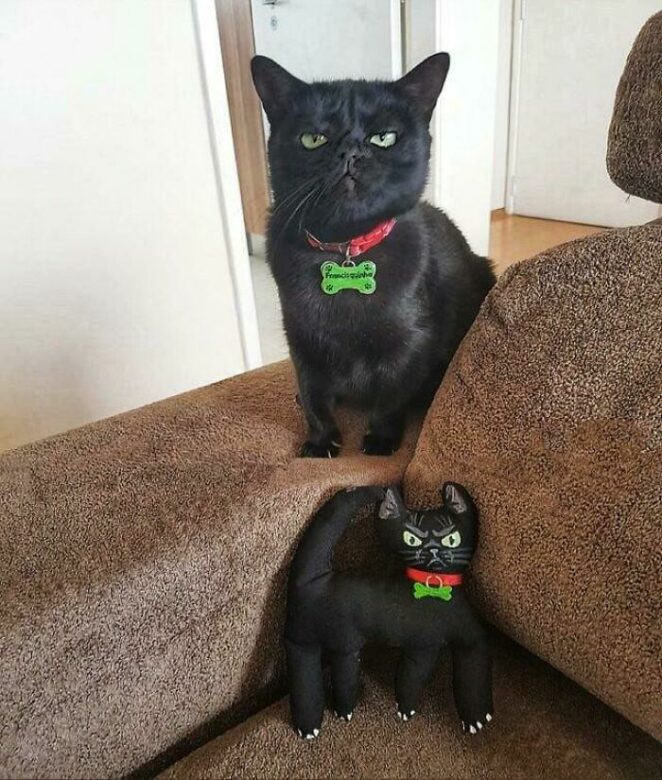 #14 Those Sissies!
#15 Woohoo!
#16 This Is Gonna Be a Cool Video
#17 "Come On! Giddy up Baby, Giddy Up!"
#18 How Do You Straighten Your Leg When Such a Cutie Is Sleeping….
#19 They Figure Out a Plan of Attack
#20 "My Athletic Handsome!"
#21 No Sense of Humor 😉
Which one won your heart?