A Man from London and His Deaf Cat Became Instagram Stars
This story is the ultimate proof that people's love for cats has nothing rational about it. Travis Nelson started organizing bike rides around the city for his cat, and people on the street and social media loved them.
The cat has beautiful, snow-white fur and her name is Sigrid. She is unfortunately deaf, but she is a great company cat, very curious about the world
A year ago her owner lost his job and probably some savings, because instead of looking for a new job he decided to look for new entertainment. He came up with the idea of giving his cat bike rides around London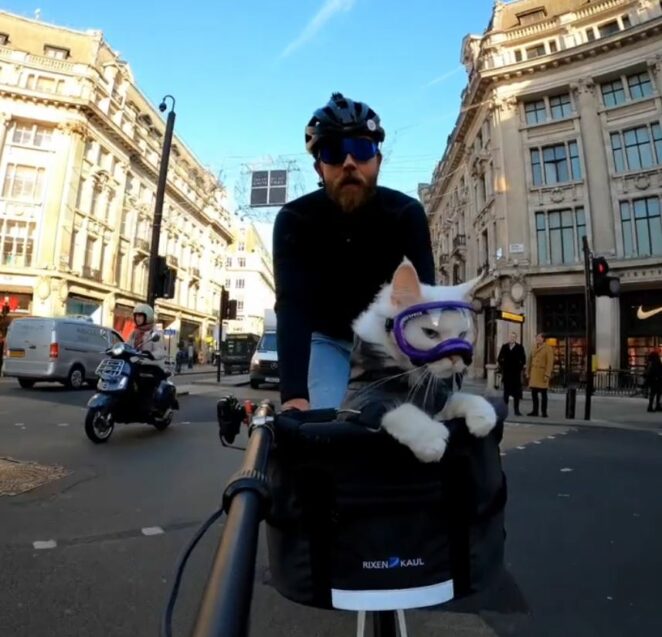 He has been recording and sharing their rides together on Instagram for some time now. And while very little actually happens on these videos, people have loved them
 

 

Wyświetl ten post na Instagramie

 
Sigrid Cat videos are regularly viewed by several hundred thousand people each. What is more, Internet users in comments and private messages flood Travis with requests to create gadgets with the cat, which they could buy
Many people would also like to send food to the cat, while others are asking for Sigrid and her owner to walk down a particular street in London – in the hope of seeing them in person
It looks like Travis won't have to look for a new job anymore – all he has to do is ride his bike around town with his cat
How crazy are you about cats?