17 Women before and after Having a Baby. These Photos Show How Much Their Lives Have Changed
Until a woman has had a baby herself, she may not have a very realistic idea of how much this little pet will change in her life. Some people enjoy their new life, while others don't necessarily. You'll see how a baby changes lives in the photos below.
Here are a handful of photos that say more than a thousand words.
#1 From Partying From Early in the Morning to Falling Asleep at 7 P.M.
#2 From Party Queen to Homecoming Queen
#3 The Adventures Lived Have Changed a Bit
#4 Well …
#5 From Being the Hottest Chick in the Neighborhood to Mass Production
#6 The Cinderella Story Backwards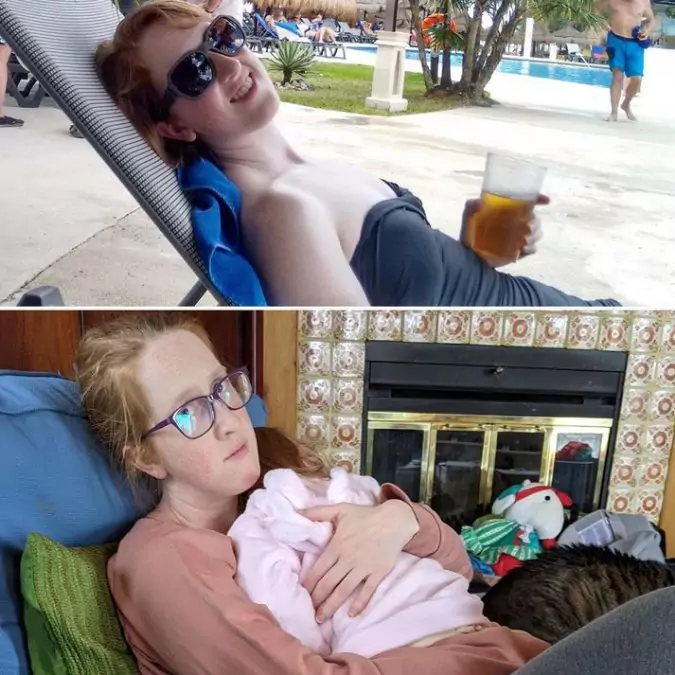 #7 Not Only Did They Get a Few Babies, but They Also Got Wrinkles
#8 The Important Thing Is That Here and Here She Smiles
#9 The Experience of Lifting Heavy Things Has Come in Handy
#10 From Being Fit To…well, Being a Mom
#11 When Your Friday Plans Change for the Next Dozen Years
#12 From Much Sex Appeal to Embodied Sleepiness
13 "- So Where to This Time on Friday? – Nowhere!"
#14 From Styling Yourself as a Zombie to Being a Real Zombie
#15 From Being a Bunny to Having Your Own Bunny
#16 That Moment When You Remember That Not Long Ago You Were 23
#17 Her Life Has Changed, but Her Gorgeous Smile Has Not!
Did having a baby change you also?