20 Lazy People Who Deserve a Standing Ovation for Their Creative Ideas
Being lazy doesn't always mean something negative. Usually, it's the lazy people who come up with the best ideas that will enable them to get the job done quickly and get back to doing nothing.
Here is a gallery of people who should get an award or at least a standing ovation for their ideas!
#1 Why Take Out the Trash If You Can Practice Your Jenga Skills on It
#2 A New Superhero Has Been Revealed – Phoneman
#3 In Case Anyone Was Wondering If Take-Out Food Packages Float…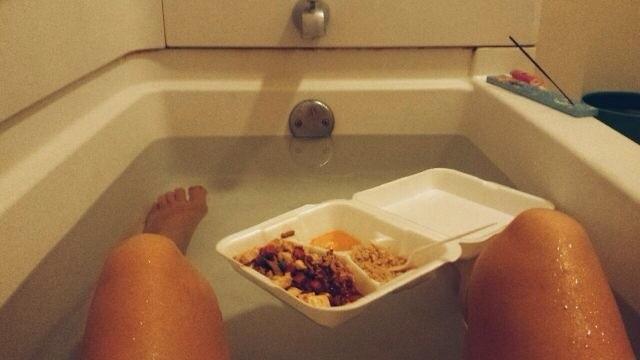 #4 Walking the Dog and Relaxing With a Newspaper in One
#5 Why Bend Down When You Can Make One Long Drinking Straw
#6 Tough Security
#7 With This Method You Have a Christmas Tree and Can Easily Return It after Christmas!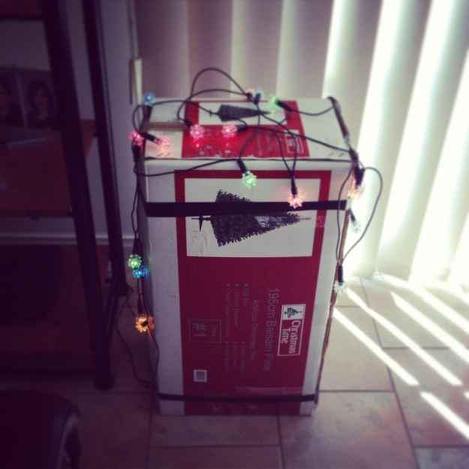 #8 The Perfect Solution for Every Household
#9 "Cat, Please Turn Off the Light"
#10 Why Wait When You Can Warm up Everything at Once
#11 All for Convenience
#12 Warm up Your Dinner without Leaving Bed
#13 "My Bathroom Is Not a Place Where You Have to Think Hard"
#14 Breakfast Master
#15 One Straw Is Ok, But 6 Is a Better
#16 Different Beach Rules Here
#17 This Is Supposedly the Best Way to Clean Bathroom Tiles
#18 Father of the Year
#19 Fastest Chair Assembly in the World
#20 World's Fastest Lunch