15 Unusual Gadgets to Make Travel More Fun. Discover the Best Travel Hacks
With the summer approaching, we start thinking about our next vacation destinations. Some prefer to intensive in rest, some mountain hiking, while for others greatest pleasure will emerge at beach adventures in warm countries. Regardless of where we are going, it is worth thinking about buying gadgets that will increase the comfort of every trip. Here we have chosen some less obvious items but suitable for tourists. Hope you gonna like them 😉 .
#1 Portable Filter
With the LifeStraw filter, you can drink water straight from the lake or river and not worry about contaminants. This straw eliminates 99.9% of parasites, bacteria, protozoa, chemicals. Just put it in the stream and you can quench your thirst.
#2 Foldable City Maps
You no longer have to fold the map according to the lines done by manufacturers. Just crumple it in your hand and put it in your pocket. It is made of waterproof material and has the most important attractions in a given city marked on it. Additionally, it is light and resistant to damage. You can choose from several city plans from all over the world.
#3 Pouch
Large pouch that can be used as a mattress or dinghy (it does not soak through with water). Very easy to fill with air, and after folding takes up little space. It is made of abrasion resistant material. It is perfect for the beach, in the forest or by the water. After all, there is nothing worse than uninvited bugs getting on your blanket and branches getting under your back. And most importantly: it can withstand 31 stones of live weight!
#4 Quick Drying Towel
This towel is lightweight, absorbs water well and dries quickly. In addition, it takes up little space. It is available in a wide range of colors.
5 Spoon-fork
Here is a spork, which is a gadget that acts as a spoon and fork. It is lightweight, heat resistant and made of durable and non-toxic material (polycarbonate). It is perfect for camping or mountain hiking.
#6 Enamel Mug
The magic of good old enamelware! Modern mugs are characterized by interesting design. This makes them not only functional, but also pleasing to the eye. They are characterized by high durability, they are easy to keep clean and certainly they will not break. They will survive many expeditions and camping trips.
#7 Portable Shower
This gadget is perfect for places where you have limited access to water. Fill the bag with liquid and expose it to sunlight. The water is able to heat up to 50 degrees Celsius. The shower is equipped with a tap, thermometer and a handle, thanks to which you can hang it up on a branch. The bag can hold 5 gallons of water.
#8 Multi-purpose Soap
A universal cosmetic that can replace shampoo, shower gel, washing liquid, toothpaste, shaving soap. You can probably find even more uses for it 😉 It comes in several different scents.
#9 Ostrich Pillow
No more sleepless hours on the means of transportation! This pillow will make you really rest. It provides protection from glaring light and noise. It's soft and has a cute shape. 😉 It's also a cute shape.
#10 Beach Mat

There's probably nothing worse than grains of sand lingering on your towel. This special mat is made of double-layered mesh that lets the sand through. This prevents it from getting into unwanted places and makes beachcombing a pure pleasure.
#11 Tourist Glass
A gadget for wine lovers. The glass has a twist-off leg and is made of polished stainless steel. Additionally, it is light, durable and will not take much space in your luggage. You can fit 450 ml of the drink in it.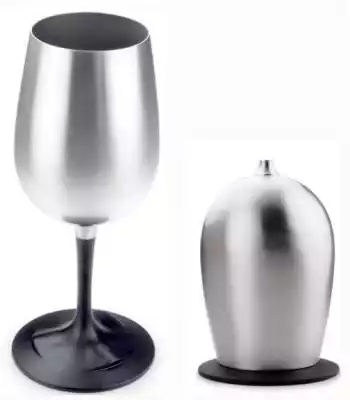 #12 Flip flops with Storage
When you go to the beach, you no longer have to worry about where to put your money or credit cards. These flip flops act as a portable safe. The flip flops have a small opening to store your valuables.
#13 Portable Bidet
A common problem when traveling in exotic countries is the limited availability of toilet paper. This is where a portable bidet comes to the rescue. Just attach it to a bottle and you can conquer the world 😉 .
#14 Coffee in a Sachet
This pouch contains a paper filter and ground coffee. Just open the sachet, pour in hot water and you can enjoy your coffee even at the edge of the world. There is a brew available from Brazil, Colombia, Costa Rica, Kenya.
#15 Expandable Dishes
Very handy utensils, which you can take with you on a camping trip, a trip to the mountains or on a picnic. They are made of silicone and can withstand high temperatures very well. And most importantly, they take up very little space when folded.
Which goodies appealed to you the most? Hope you felt in love with at least one of them.