34 Adorable Items That Only Grandmas Can Knit and We Love Them for It!
Most grandmothers love to knit. Their deft fingers can knit up more than just sweaters and scarves. Some seniors have gone a step further and knit toys, teapot warmers and even clothes for their pets. Here are the woolen wonders.
#1 A Doll With Laced Lips
#2 Fabulously Colorful Dinosaur With Wings
#3 Princess Zelda
#4 Life-Size Octopus
#5 Elf in Festive Clothing
#6 Donut-Shaped Seat. Looks Comfortable 😉
#7 Jabba From the Star Wars Movie Sag
#8 Bee Family
#9 New Year's Eve Outfit for a Champagne Bottle
#10 Dazzling With Colors Bedspread
#11 Sofa Shaped Cat Bed
#12 Finely Crafted Xenomorph Costume
#13 Tiger With a Jar of Honey
#14 Cupcake With a Cherry on Top
#15 Rainbow Flame Powered Rocket
#16 Link From the Computer Game Series the Legend of Zeld
#17 Dinosaur With Glowing in the Dark Eyes and Claws
#18 Groot – Fictional Character From American Comic Books
#19 Aliens Kidnap a Cow
#20 Frog in Bathing Suit
#21 A Whole Family of Mushrooms in One Place
#22 Elegant Bedspread
#23 Shoes With Stick-on Rubber Soles
#24 Perfect Ornaments for a Baby Room
#25 A Striped Sweater for the Cat. I Guess He's Not Happy With His New Fashion Look 😉 .
#26 Creepy Skeleton-Like Costume
#27 Forest Creature and Bomb From the Legend of Zeld Video Game Series
#28 A Pair of Frogs in Brown and Green Shades
#29 A Bedspread That Every Child Will Enjoy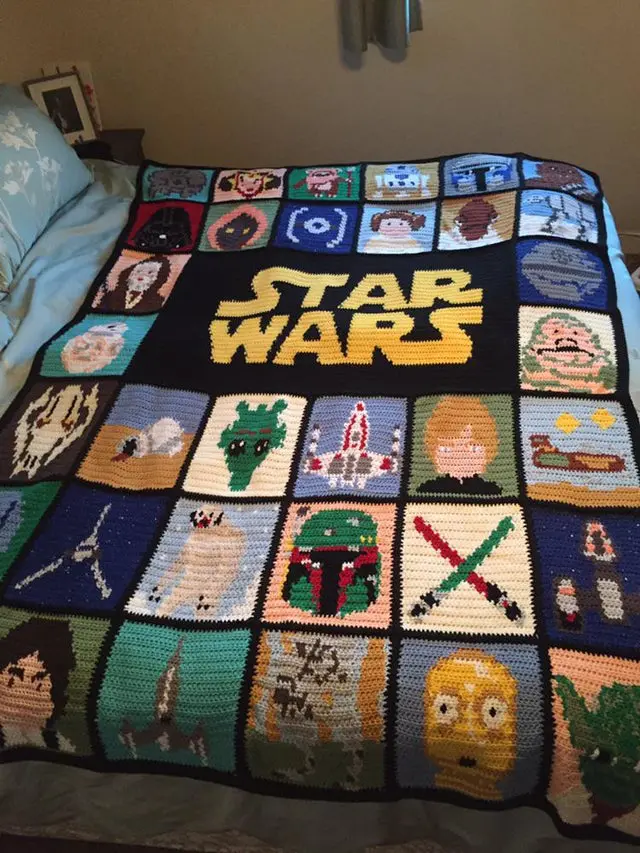 #30 Hamburger Shaped Seat Modelled by a Cat
#31 Little Deadpool From the American Comic Book Series of the Same Name
#32 Impressive Collection, Bet Took a Lot of Commitment to Create
#33 Adorable Hedgehog Shaped Teapot Warmer….
#34…and a Sheep Resting in a Green Field
Which of these wooly goodies you liked the most?