14 Simple Patents That Will Work Well in a Small Kitchen. Are Looking to Gain Extra Space?
A small kitchen needs clever solutions. We have a few inspirations for you that will work well in small spaced apartments.
#1 Magnetic Clipboard
No space in the drawers and many accessories? Mount this board on one of the walls in your kitchen. Fit in the magnets, hooks and hangers and you're done!
#2 Use Every Little Space Wisely
That way, there will be no mess. And the sides of the cabinets will be perfect for use
#3 Partitions Will Really Help
Everything at hand! Tidy objects take up much less space.
#4 Implement Wise Construction
You can gain a few extra places to hide things
#5 Slide in Cupboards
It is a great place to store e.g. spices, commercials or rarely used trinkets.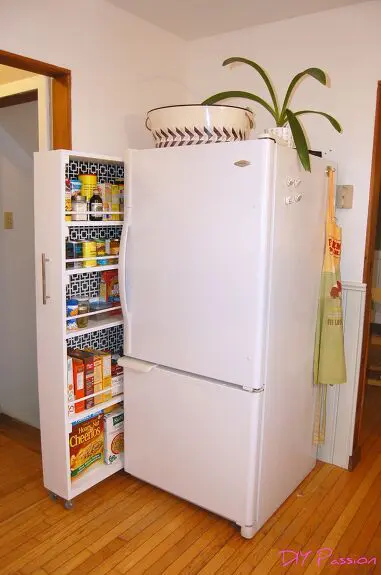 #6 The Sides of the Cabinets Can Also be Arranged
It is not obvious, and it is a really practical solution.
#7 This Way The Fruits Will Not Spoil & The Counter is Saved
The benefits are Two in One!
#8 I Love This Way of Organising Plates
#9 Invest in Magnetic Knife Holders
They will always be at hand and there will be room in the drawer.
#10 Clever Cabinets Will Make Things Easier
#11 Sort Out Kitchen Chemicals, See How Simple It Is
#12 Instead Over The Counter – Better on a Cabinet Door
#13 This Will Give You More Room on the Dinner Table
#14 Hanging Up The Pots is Also a Solution
Remember to always wipe them off first!
What do you think of these creative solutions?