17 Ideas for Turning Electric Cables into Striking Decorations
It's as if everything comes with wires these days. Electric cords are objects that are hated by many people. They lack aesthetic qualities, nothing quite like seeing a pile of black wires stuffed in a corner or along the edge of a wall to ruin a well-decorated room. why not take it as a new opportunity? Some of them you can cleverly hide and others you can easily make up interesting decorations.
#1 Cables Turned Into Colorful Beads
#2 From a Long, Colorful Cable You Can Create an Interesting Pattern
#3 City Outline Created From Cable
#4 Cable with Attached Leaves and Images of Birds. It Will Immediately Take On an Unusual Character
#5 You Can Wrap Cables With Yarn, Wool or Mouliné
#6 Skyscrapers Made From Cables
#7 Surplus Cables Can Be Used to Create an Original Decoration on the Wall
#8 Cute and Funny Mammoth or Maybe… An Elephant 😉
#9 Colorful Cables Will Liven up All the White Walls
#10 Cables Wrapped With String Will Get a Rustic Look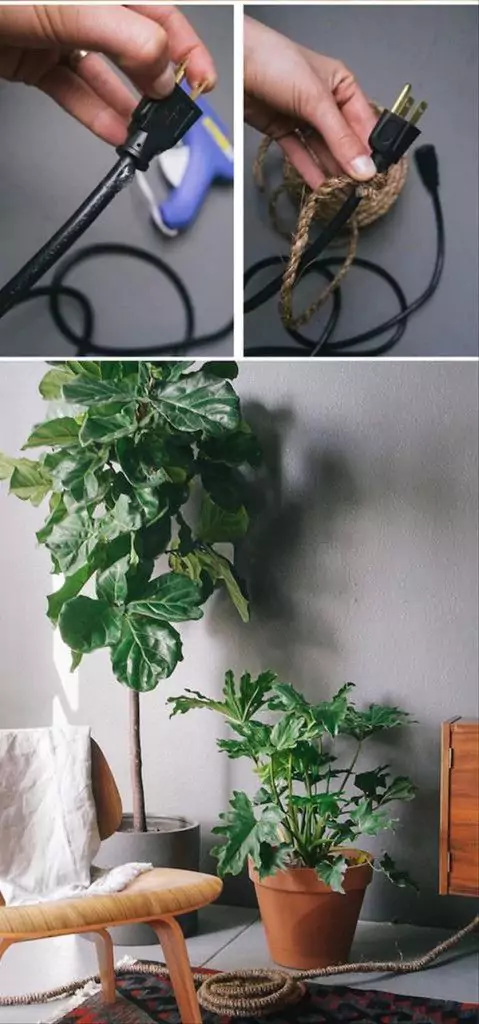 #11 Bird-Shaped Lamps Will Fit Perfectly on a Branch Made of Cable
#12 Wrapping Cables With Colored Ribbon Is Simple and Cute
#13 A Nice Message to Send to Everyone Who Visits Your Home
#14 A Cable Cover in the Shape of a Branch With Leaves
#15 Cables Can Become Part of a Whole Painting Composition
#16 Lamp With a Stem Full of Leaves
#17 Plaster Made of Cables
What are your patents for protruding cables?