21 Amazing Household Makeovers. De-clutter and Tidy up Your Living Space!
Probably, it has happened to each of us not to clean in our house or apartment for a long time. Eventually, the need for order always wins over the growing mess. Then we grab cloths and eagerly remove dust. Check out these spectacular rooms all tide up.
#1 There Is Still a Lot of Room in This Basement
#2 White Color Finally Began to Dominate in the Bathroom
#3 There Are Surprises Hidden in the Carpets
#4 Cleaning up Took Only 30 Minutes
#5 Even the Cat Appreciates the Cleanup
#6 You Can See Your Reflection in the Kettle 😉
#7 A Perfectly Organized Playroom
#8 After Cleaning, This Room Is Easy to Get Into
#9 The Pile of Clothes Is Gone From the Carpet
#10 You Can Rest Well in a Tidy Bedroom
#11 A Good Space to Start Work
#12 Black Grout Is Finally Gone
#13 A Dishwasher for Another Life
#14 Cleaning Grout in the Kitchen After 30 Years of Use
#15 Plastic Baskets Organize Space Perfectly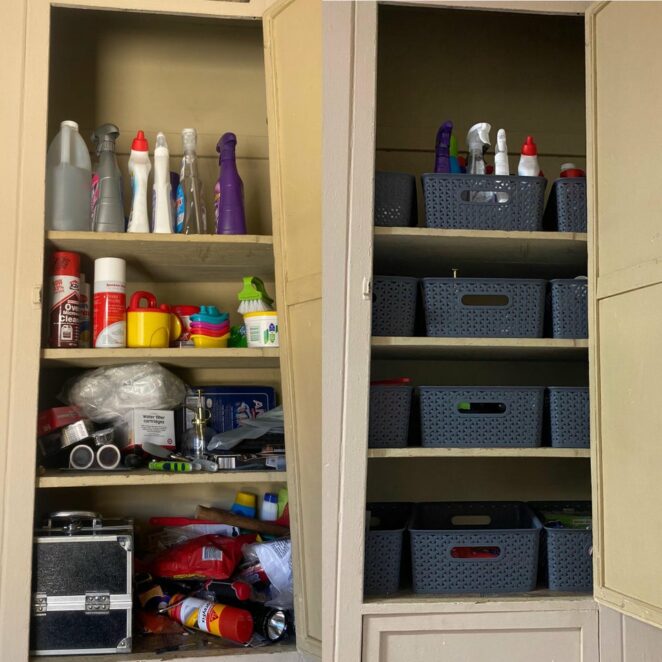 #16 The Faucets in the Shower Can Be Cleaned
#17 The Oven Looks Like It Just Came From the Store
#18 The Dogs Now Have a Better View of the Household 😉
#19 There's No Need to Buy a New Frying Pan. The Old One Can Be Cleaned Effectively
#20 The Shower Cabin Looks Like New
#21 Through the Shower, You Can Finally See the Window 😉
Which makeover impressed you the most?