15 Photos Showing Places Where Trees Have Been Allowed to Adapt to City Life
Every now and then the media publishes information about more and more forests being cut down or single trees being removed as an obstacle to the construction of housing estates, playgrounds or stores. Unfortunately, such actions may lead to a drastic reduction of green areas on our planet. However, there are still people who show great sensitivity and show respect for nature as a whole. See how they take care of trees on their properties and in the neighborhood.
#1 Nature-Friendly Cottage in the Forest
#2 The Tree Spreads Its Crown Presenting Its Rich Interior
#3 The Course of This Path Is Marked by Trees
#4 In Autumn Trees Lean Their Heads Out of Housestrees Pierced
#5 Tunnel of Love
#6 Perfect Combination of Modern Design and Green Elements
#7 The Tree Was Not Removed during the Construction of the Store. Only in Mexico
#8 The Tree Invaded Balconies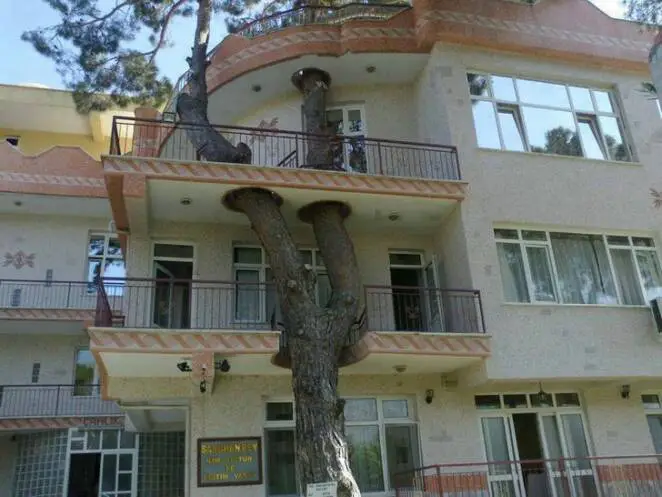 #9 This Tree Quietly Grew for over 20 Years inside a Silo
#10 Building with a Special Place for the Tree
#11 Solid Protection
#12 Natural Narrowing of the Roadway
#13 Wooden Fence with Specially Designed Places for Branches
#14 This Old Man Is Already Leaning a Little to the Side
#15 A Gas Station Can Have Its Own Private Tree Too
How are green spaces in your city? Are trees being cut down or are new ones still being planted?