17 Ideas for Making a River of Flowers in Your Garden
Rivers of flowers is a unique decoration of any garden. It will turn plants into colorful streams of paint slowly oozing from a barrel, jug, or bowl. Everyone who will visit your garden will have the impression that he came to a colorful open air painting. To create these unusual compositions you do not need much. Suitable will be any decorative container and your favorite plants. And you will create real streams of scattered flowers!
#1 Rivers of Velvet Flowers Pour Out of a Large and Decorative Tube of Paint
#2 The Second Life to an Old Wooden Container
#3 Recycling a Bowl and Pitcher
#4 Patent for Arranging a Large Garden Flow. The Effect Will Be Spectacular Once the Flower Start to Blossom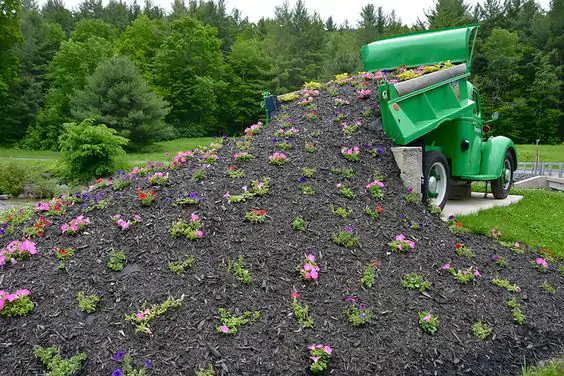 #5 An Elegant Jug and a Sea of Tiny Flowers
#6 Wheelbarrows Have a Lot of Potential 😉
#7 Rivers of Flowers in the Garden Like Trickles of Paint on a Green Canvas
#8 A Stunning Surfinia Arrangement
#9 Stones Mark Out the Path for Flowers to Grow
#10 Flowerbeds With a Stream of Succulents
#11 Flowers Don't Have to Be Planted Directly in the Ground. They Can Also Remain in Pots. Stones Will Effectively Mask Them
#12 Phenomenal Floral Decorative Motif
#13 An Old Wheelbarrow with a Flow of Flowering Begonia
#14 Streams of Scattered Pansies in Several Colors
#15 Surfinas With Hanging Lobelia Look Great in a Suspended Bowl
#16 A Simple Arrangement Using a Small Container and Velvets
#17 Multicolour Flowers & Grid
#BONUS
Flowers pouring out of the pitchers in a yellow & white flow. This is a beautiful decoration for a wedding and floral decorative theme.
What do you think of decorating this way with flowers?