24 Most Bizarre Beds You'll Ever See
What do you follow when you design your apartment? If you happen to be the proud owner of one of the weird beds featured, you may need to explain yourself .
Each of us has his or her own taste and style, so it should come as no surprise that what is nice for some is horrifying for others. However, below we present the strangest beds ever made. You just have to see them, don't miss out.
#1 The Only Thing Missing Is Food for This Trap
#2 I Don't Know What to Say
#3 You Certainly Don't Need a Humidifier in a Bedroom Like This
#4 Let's Hope Every Camping Space Will LooK like This Very Soon
#5 If Dracula Wanted to Sleep in a Bed, It Would Certainly Look Like This
#6 Someone's Got Himself Quite a Nest
#7 Quite an Interesting Idea for a Baby Bed….
#8 Who Wouldn't Want to Sleep in a Huge Bed That Resembles a Big Bird?
#9 You Definitely Won't Fall Out of This Bed
#10 You May Not Have a Heart of Stone, but You Can Have a Bed of Stones!
#11 Airbnb Sleeps Guests in Coffins Instead of Beds
#12 You'll Feel like a Superhero
#13 A Bed for the Real Venus
#14 And Another Proposal for a Real Gem
#15 I May Have Some Questions Here
#16 Garden Paradise
#17 The Dolls are Such a Final Touch ….
#18 Very Suggestive Minor Details
#19 To Eat a T-Rex
#20 This Doesn't Look Like a Bed for Much Sleeping
#21 A Teddy Bear Bed Looks Weird
#22 If It Wasn't for the Color of the Walls, Floor and Bedding this Could Be a Pretty Nice Bedroom
#23 "How about Adding Another Frill?"
#24 Disturbing Bed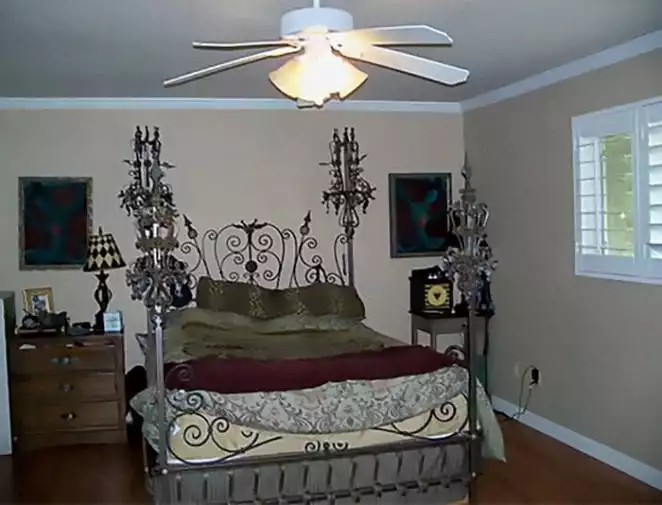 So, have these beds shocks you or do you also have one you'd like to add to this list?