20 Fun Photos Proving That Everyone Discovers Their Joker Soul While on Vacation
During vacations we usually take a lot of pictures that we later want to show off to friends and family. To the whole collection of thoughtful shots, add those that capture all the funny moments. They're impossible to forget 😉 .
#1 When You Want To Prove To Everyone That You're Having A Great Time On Vacation
#2 They Have Always Wanted to Steal the Leaning Tower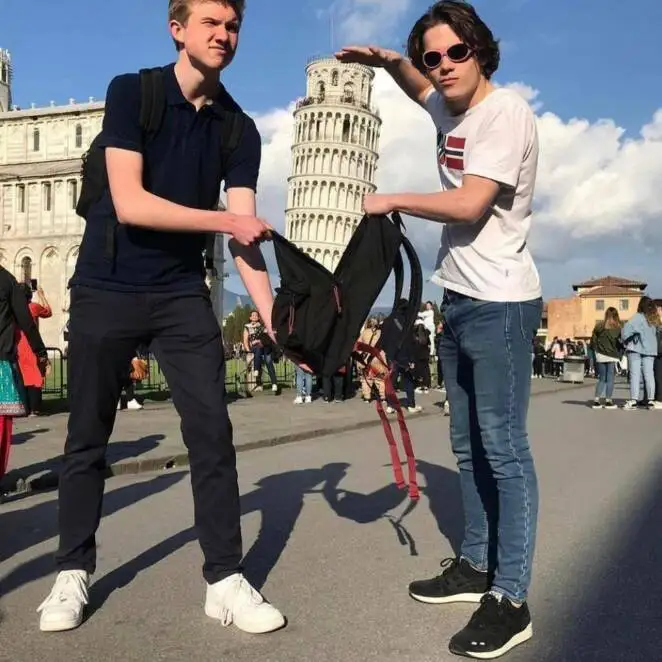 #3 That is an Entertainment on Its Own
#4 She Never Parts With Her Boots
#5 Underwater Selfie
#6 Feeling Holiday Vibes
#7 The Best Vacation is the one you Spend with your Dog
#8 When You Get up at 3:00 a.m. and Climb Machu Picchu to See the Sunrise
#9 She's Not a Sea Creatures Lover
#10 When You Want to Make a Surprise toYour Kids and You Take Them on Safari Trip
#11 The hair Mask
#12 Spectacular Launch
#13 A Parrot has Decided to be the Queen of the Picture
#14 An effective Defense Against Sunburn
#15 When You've Read Too Many Harry Potter Books
#16 When you' ve Had Quite Enough of Sightseeing and Museums
#17 When There Was the Mona Lisa in the Distance
#18 When You've Always Dreamed of Riding an Ostrich
#19 Take Good Care of Your Eyes When You're Sunbathing
#20 You Haven't Seen Anything Yet if You Don't Have a Picture of a Palm Shade on Your back
So where was your last vacation break ?