19 Unique Objects from the past Found by Accident
In old houses, basements, attics or in many other hidden corners you can, quite by accident, find unique items. They are carriers of interesting history and have great sentimental value.
#1 A Woman Found Hand Grenades in Her Basement and Gave Them to Her Son Thinking They Were Dumbbells 😉
#2 Gecko Trapped in Amber
#3 Water Level in Reservoir Began to Drop and a Flooded 600-Year-Old Buddha Sculpture Was Found
#4 Time Capsule Dug up in Backyard
#5 A Civil War-Era Ballot Used as a Bookmark Was Found in a Book
#6 Cream-Colored Upholstery Ripped Open and a Couch Was Found to Have Dark Green Upholstery
#7 A Bar of Soap From 1874
#8 Remains of a Lost Purse
#9 Brothers Found Their Car in Chernobyl – the Two Photos Were Taken in 1986 and in 2016
#10 Medallion From the Late 18th Century
#11 Grandmother's Calendar Marked the Day (10/11/1955) Of Her First Date With Her Grandfather. The Couple Married a Year Later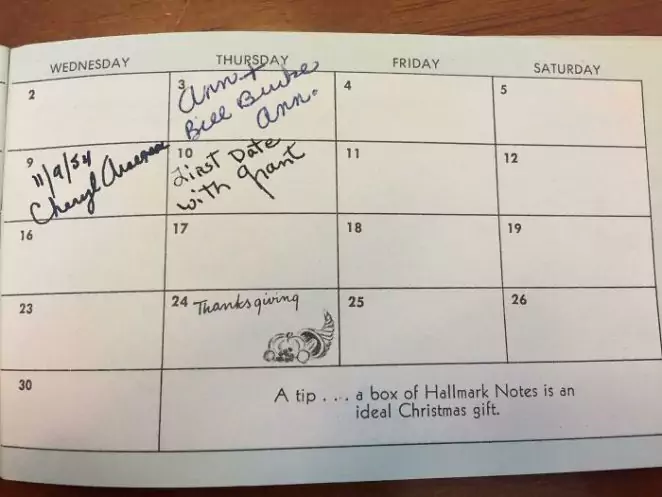 #12 After Tearing up the Carpet, a Huge Monopoly Game Board Was Discovered
#13 A Drawing of a Robot Found in a Chemistry Book From 1918
#14 Woman Finds Her Lost Engagement Ring After 13 Years
#15 Notes Left on Wood by Roof Builders From 1898: "The American-Spanish War Is Going On. Everything Is Getting More and More Expensive. April 1898"
#16 A Girl Adopted a Dog and It Turned Out to Be Her Puppy That Went Missing Years Ago
#17 During the Renovation of the Gymnasium, Medieval
#18 Two Bottles of Guinness Beer From the Late 1800s
#19 Grandma Kept a 1969 Newspaper About the First Moon Landing
What's the most interesting thing you've ever found?