23 Cases in Which either the Designer or the Contractor Failed. You Wouldn't Let Any of Them Work in Your Home
It is true that a good and reliable renovation team is not easy to find. Many contractors do their work quickly and inaccurately. This results in construction mishaps. It's hard to believe that some structures are still standing all the time 😉 .
#1 The Machinist Must Open the Gate for Himself
#2 Sink and Taps in Raw Style
#3 There Can Be Sheep Skin on the Floor and There Can Be a Dog on the Wall
#4 Red Carpet as for a King
#5 A Little Green in the Toilet Is Highly Recommended
#6 A Door to a Secret World
#7 One Must Be Vigilant When Descending
#8 Inspired by Cows Grazing in a Meadow on a Sunny Day
#9 All You Need Is a Canopy Covering the Throne
#10 A Modern Pyramid
#11 In a Small Apartment You Can Combine a Living Room With a Bathroom
#12 Comfortable Seating in the Toilet
#13 A Ladder Will Stay On This Site for Ages
#14 Tape Is Indispensable During Renovations
#15 Someone Had a Problem Fitting the Stairs to the Door
#16 A Unique Lighting System
#17 Probably Couldn't Do It Any Other Way 😉
#18 Elevator Leading Directly to the Toilet. What a Convenience 😉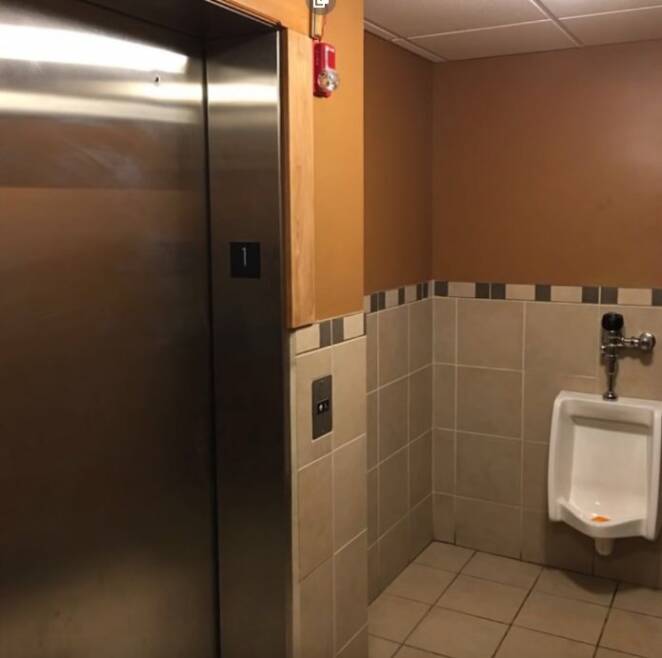 #19 Plot Deterrent
#20 Small Bathroom With a Purpose
#21 Non-shedding Steps Straight to the Window 😉
#22 Toilet in the Middle of the Classroom….
#23 Sprinkler Placed Under Park Bench
#BONUS
46000円負け pic.twitter.com/q4jZtrUZr1

— すふぃおんターボ (@___sphere) August 29, 2019
Which photo made you laugh the most?