19 Strange Christmas Gifts Given Instead of Bonuses. These Bosses Weren't Generous at All
With the end of the year, Christmas bonuses are paid out in many workplaces. This makes employees feel appreciated. However, some bosses have the nature of a chimp and reward their staff with completely absurd gifts. They should be ashamed of themselves.
#1 Instead of a Bonus Everyone Received a Scratch Card
#2 When the Boss Gets Bonus in Cash, but Ordinary Employees – Water Bottles
#3 The Boss Takes Care of His Crew's Line 😉
#4 Christmas Sausage for Each Employee
#5 Discount Voucher to Buy Turkey for About $15
#6 When You're Surrounded by Toxic People at Work and You Get Lipstick
#7 An Ornament Straight From China for Your Employees
#8 When You Have Been With the Company for 5 Years and Receive a Hot Chocolate to Make Yourself
#9 Christmas Popcorn From Your Boss
#10 When You Work in a Hospital and Get Some Candy for Christmas
#11 The Opportunity to Work From Home for a Whole Day. Such a Bonus From Your Boss
#12 It's Hard to Comment on Such a Gift From the Company
#13 Bonus in the Form of a Rubber Band to Encourage You to Work
#14 A Christmas Package From the Boss
#15 When You Work for an Airline and Get a Plastic Dragon for Christmas
#16 A Woeful Christmas Gift
#17 A Christmas Bonus in the Form of an Apple and Crisp Packet
#18 A Thank You for Being Key to the Success of the Company You Work For
#19 A Gift Card to the Grocery Store for a Dizzying Sum of About $15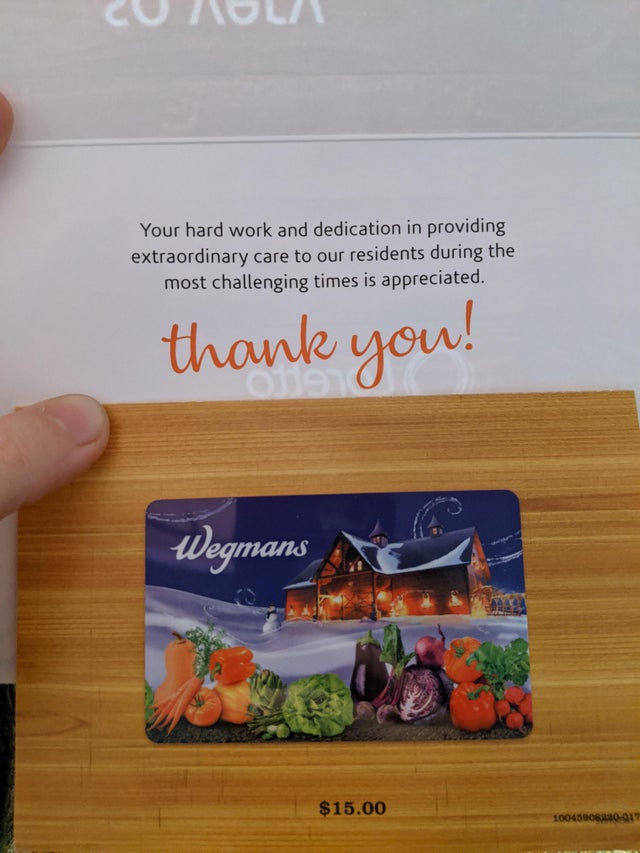 What's the worst Christmas bonus you've received your entire career?