15 Homemade Christmas Decorations Made From Regular Pots
You can use flower pots to make simple Christmas decorations. It doesn't matter their size or the material they are made of. The most important is a good idea. 😉 The fabulous aspects of the holiday season, are setting out her nutcrackers and trimming the tree with beautiful Christmas tree decorations and DIY Christmas ornaments , here's how.
#1 Beautiful Bells Made of Plastic Pots, and Ribbons
#2 Reindeer Pots Full of Goodies
#3 Ideas for Turning Flower Pots Into Snowmen Dressed in Hats
#4 You Can Store Candy in the Pots Turned Into Buckets or Use Them to Wrap Gifts
#5 A Potted Christmas Tree With a Spring-Loaded Star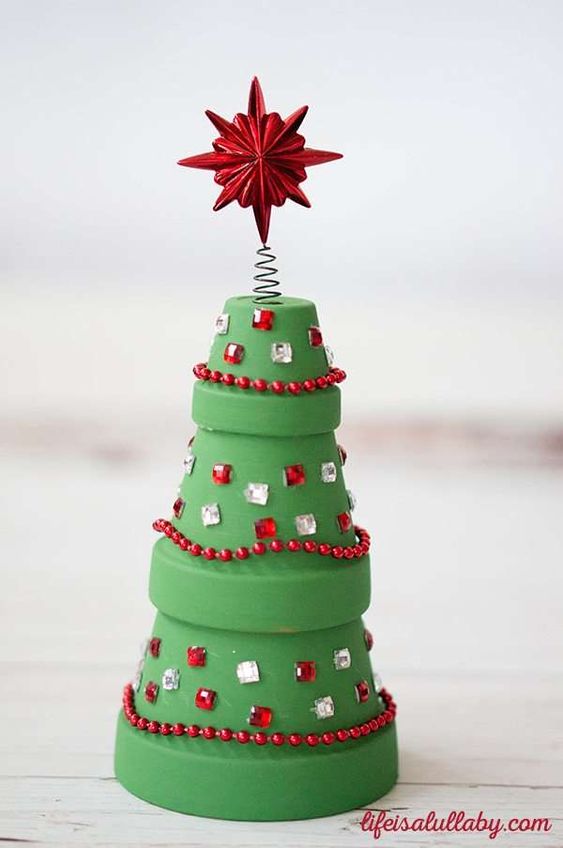 #6 A Striking Soldier Guards the Entrance to Your Home
Making One is Not That Hard 😉
#7 Christmas Edition of the Garden Flower Bed
#8 You Only Need Five Different Sized Pots to Make This Snowman
#9 Elegant Flowerpot Bells Hung on Thick Rope
#10 A Snowman-Shaped Bell That Makes Sounds in the Wind
#11 Santa and Mrs. Claus With Stars of Bethlehem Instead of Hair. Super Patent for Displaying Flowers
#12 Succulents in Christmas Garb. Just Wrap the Pots With Yarn
#13 Christmas Trees That Will Never Wither in Gingerbread Pots
#14 Striking Bells Decorated With Buttons
Instead of Buttons, You Can Use Sequins, POM-Poms or Stickers in Any Shape You Like
#15 Elf Legs and Hats Can Be Made From a Soft Toy Your Child No Longer Plays With
Which decoration did you like best?