The cake is an obligatory part of every important celebration. It is intended to add splendor to weddings, birthdays or family events. However, some people are not satisfied with the traditional baked goods, which are translated into cream. Here is how they go one step further and choose completely incredible cakes resembling pickled gherkins, pigs or their own face. Watch the gallery full of sweets, which will improve everyone's mood.
#1 Landing of a Cat Trying to Hunt a Mouse
#2 Nicholas After a Few Days of Christmas Eating
#3 Crazy Piglet
#4 A True Lover of McDonald's Will Eat a Hamburger Even in a Sweet Version
#5 The Whole Cake Disappeared in the Belly of a Unicorn
#6 After Reaching a Certain Age, Only Sickness Await Us
#7 Mind Heat
#8 Age Does Not Matter, and the Number 40 Consists of 4 Tens 😉.
#9 Unhappy Onion
#10 Being a Cowboy Is a State of Mind
#11 You Must Wish Him Luck
#12 It Will Be a Drunken Birthday 😉
#13 Sweet Pig
#14 Only Vodka Is Missing to Full Happiness 😉
#15 Model Housewife
#16 Mystery Uncovered! You Already Know What Marge Is Hiding in His High Haircut
#17 Mr. Lazy sat on the Moon
#18 Wedding Night
#19 the Image in the Edible Version
#20 For Real Shopaholic
#21 Only a Lover of Pickles Will Appreciate Such a Cake
Bonus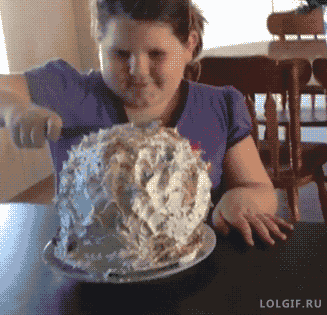 Which cake made you laugh the most?