Amazing Gingerbread 'Star Wars' Spaceships
Gingerbread houses are a wonderful decoration for Christmas. Besides, it is a good way to spend time together. For some, however, they are too simple. This is where, pure wonders came to life with a bit of creativity.
All Out Of Love For A Cult Film

The Work Was Created In One Of The Bakeries In Sweden

Every Fan Will Probably Recognize The Star Destroyer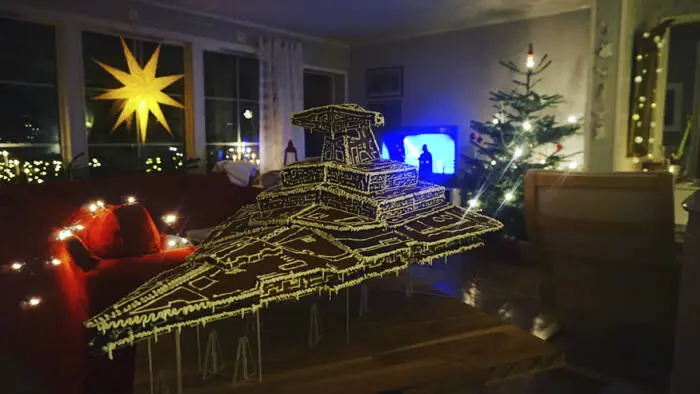 The Gingerbread Ship Stood In The Office Of DICE Game Developer In Stockholm

There Was Also An At-At

And Also Millennium Falcon Yt-1300
What's your idea for this year Ginger Bread making?