The 23 Weirdest Sculptures Reflecting Animals From the Most Hilarious Photos on the Web
Meetissai is a Japanese artist with a great sense of humor. He searches the Internet for funny pictures of animals and makes them become reality. His sculptures show cats, dogs, rodents in comical poses. His portfolio also includes real hybrids, for example muscular creatures that are a combination of a human and an animal. The works of the Japanese artist will make anyone feel better 😉 .
#1 Woman With Head of Ostrich
#2 Fox Stuck in the Snow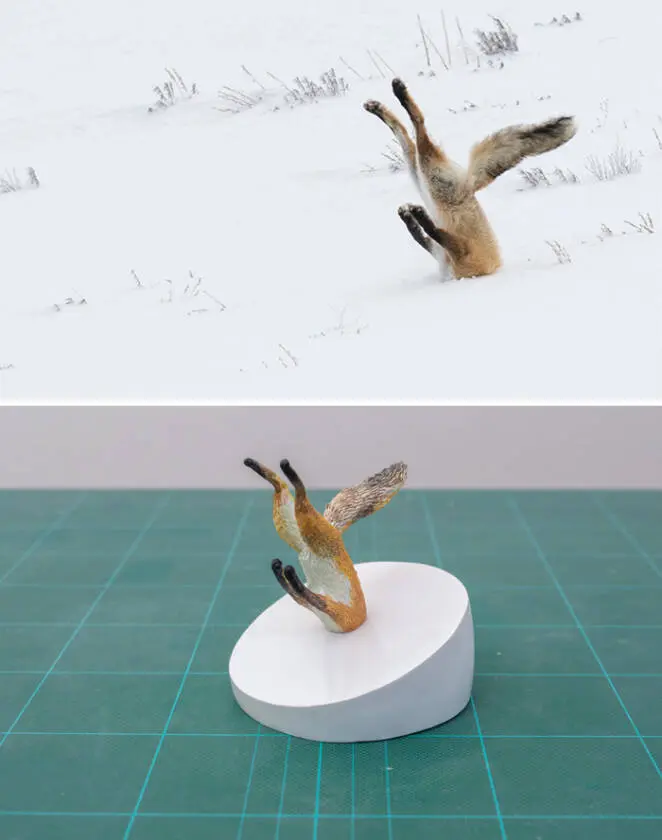 #3 Cats Confirm It's Going to Be a Good Day 😉
#4 Melting Ducks on a Hot Day
#5 Cat Warrior
#6 When the Cat Gets Nervous
#7 Laughing
#8 Most Comfortable Bed
#9 Lost Its Ears Somewhere
#10 A Sheep That Turns Into a Bodybuilder
#11 A Dog Ball, Right After Haircut
#12 Cow Pretending to Be a Cat
#13 Squirrel Conquering a Tree
#14 A Cat With Extra Long Paws
#15 Perfect Hide Place
#16 Cat Turning Into an Octopus
#17 Swirled up Dog
#18 Owl During Meditation
#19 Has Not Mastered Its Tongue Yet
#20 Perfect Cube
#21 Muscular Dolphin
#22 A Cat's Tango Moves
#23 A Dog Who Wants to Be a Giraffe
Which sculpture made you laugh the most?