20 Terrible Tattoos. The Artist Proves That You Don't Need a Talent to Draw to be in the Industry
Helen Fernandes is a Brazilian artist who proves that despite the lack of drawing skills you can exist in the tattoo world. The woman shows great creativity and creates so-called tatagens peba, which are crappy or garbage designs. Her works resemble children's drawings, but are so original that many people want to have her on their skin.
#1 Buddha With Slender Fingers
#2 A Wolf Scaring the Night
#3 A Sphinx Devouring Tourists
#4 Cheerful Kitchen Utensils
#5 The Cat Family
#6 The Dog That Flew Into Space
#7 Jaguar in Heels
#8 The Fat Kitty
#9 A Gate With Hands
#10 The Zodiac Lion
#11 She Loves Cats
#12 When the Moon Eats the Sun
#13 A Hen With Sharp Teeth
#14 The Peacock Shows off His Feathers
#15 A Native of the '80s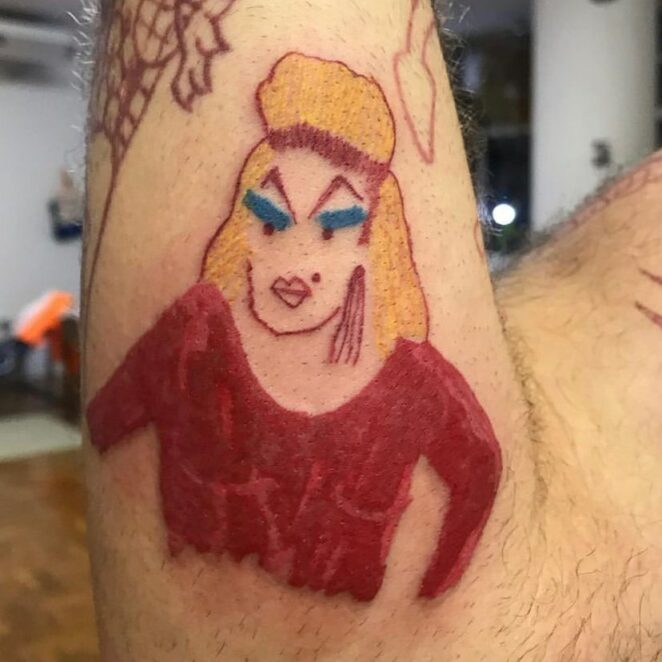 #16 A Resting Leopard
#17 A Modern-Day Venus
#18 A Stranded Capybara
#19 Slightly Winded Bat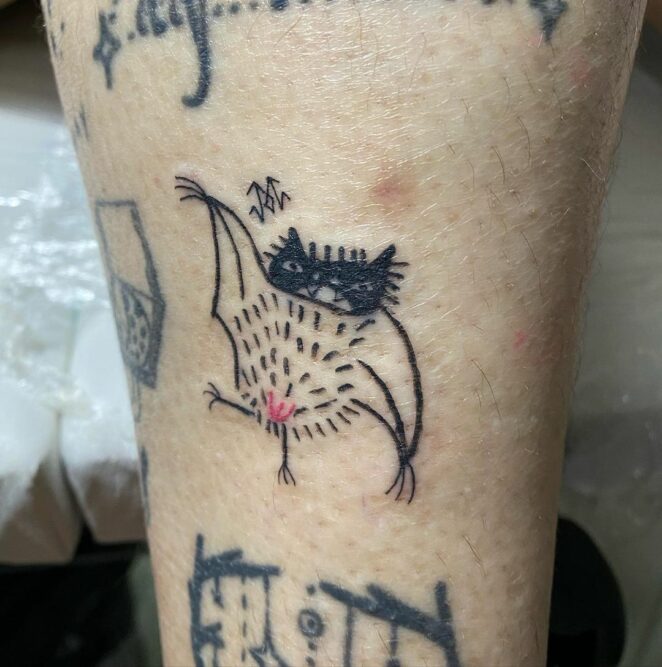 #20 The Sun Moving on Its Feet
What do you think of the Brazilian artist's work?