26 Breathtaking Pictures Showing How Beautiful and Dangerous the Weather Can Be
Every year the Royal Meteorological Society together with AccuWeather organize a big photo contest (Weather Photographer of the Year). Its theme is, of course, weather phenomena occurring all over the world and their impact on the lives of all organisms living on the Earth. This year as many as 7700 entries were submitted. The jury had a tough nut to crack. Watch the gallery and meet photographers who can masterfully capture clouds, snow blizzards, storms and fog.
1st Prize Winner (1st Place) – Rudolf Sulgan.
He Showed People Crossing Brooklyn Bridge (USA) During a Snowstorm. According To the Jury, He Perfectly Illustrated How the Weather Affects Our Lives and How People Can Cope With the Forces of Nature.
2nd Place – VU Trung Huan, "Tea Hills"
3rd Place – Maja Kraljik, "Monster"
4. Audience Award – Alexey Trofimov, "Treasures of the Fairy Tale"
5. Audience Award – Lori Grace Bailey, Lightning Storm Over El Paso, Texas
6. Prize of the Audience – Joann Randles, "Under the Rainbow"
7. Place – Young Photographer of the Year 2020 – Drewman Stephanie Sergeevna, "Frozen Life"
8. Place – Young Photographer of the Year 2020 – Emma Rose Karsten, a Huge Cloud Captured in June in the City of St. Louis
9. Andrew Mccaren – Finalist
10. Mikhail Shcheglov – Finalist
11. Lhedien – Finalist
12. Borisss1982 – Finalist
13. Javier Negroni Rodriguez – Finalist
14. Sabrina Garofoli – Finalist
15. Marc Marco Ripoll – Finalist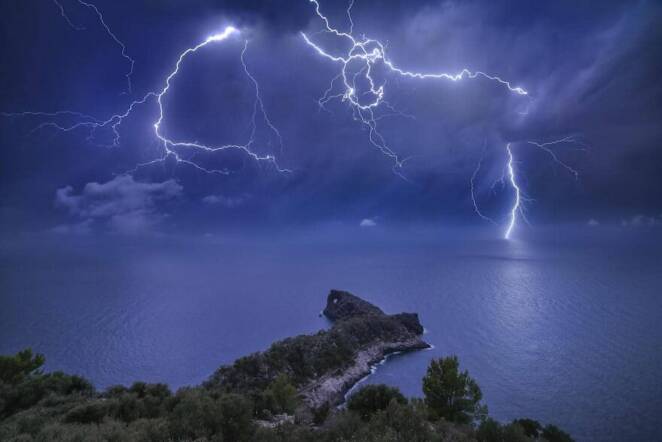 16. Hadi Dehghanpour – Finalist
17. Ivicabrlic – Finalist
18. Adrian Campfield – Finalist
19. Yurly – Finalist
20. šIme BarešIć – Finalist
21. Alex Wides – Finalist
22. Tina Wright – Finalist
23. Abdul Momin – Finalist
24. Preston Stoll – Finalist
25. Richard Fox – Finalist
26. Mikhail Kapychka – Finalist
Which Photo Made the Biggest Impression on You?