A Woman Creates a Mosaic of Coins that Will Withstand the Passage of Time
A mosaic of several thousand coins is not subject to the passage of time and is an inspiration for similar projects
American Kelly Graham created something on the floor of her house that is one of a kind a beautiful mosaic consisting of several thousand one-penny coins.
The Mosaic Kelly Created Took a Lot of Painstaking Work, but the Woman Is Pleased With the Results
It Used about 7,500 One-Penny Coins To Create the Unusual Floor
Kelly Is a Jeweler by Trade and Crafts Various Precious Trinkets. She Specializes in Tiaras
She Says That Laying Mosaics Was a Pleasure and a Form of Relaxation for Her
Her Work Has Received 57,000 Likes and 245,000 Shares on Facebook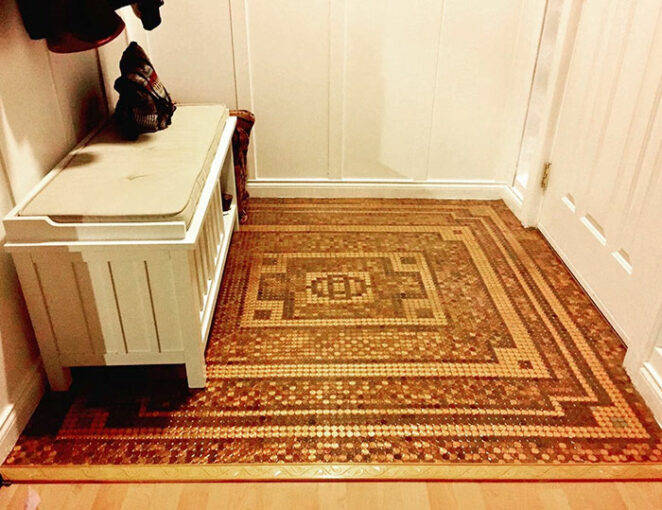 The Mosaic Looks Amazing Even Though It Was Put Together 5 Years Ago!
After Laying the Floor, She Decorated Several Other Corners of Her Home in the Same Way
American Celebrity Kat Von D Has Created a Somewhat Similar Mosaic for Herself. 
Do you like what both women have created?