17 Amazing Sculptures Which Will Blow Your Mind
Artists love to experiment and surprise their audience. Using traditional materials and modern technology, they create stunning works that we admire speachless and wonder how they were made. But this is already a sweet secret of the sculptors. We should be satisfied with art alone. 😉
#1 'Still in Motion', Olga Ziemska. the Work Is Made of Willow Twigs and Wire.
#2 'Splash', Greg Schlesinger
#3 Ryū ōYama (Japanese Artist). The Sculpture Shows a Fictional Creature Called Cthulhu
#4 'Twisted Chimney', Brian Tolle. The Sculpture Stands in Rhymney (Wales).
#5 'Melancholy', Albert György (Romanian Artist)
#6 Gary Tallman From Montana (USA) and His Owls Made of Pieces of Wood
#7 'Wonderland', Jaume Plensa. The Sculpture Is Located in Calgary (Canada).
#8 'Diamond', Neil Dawson. The Sculpture Is Located in Front of the National Gallery of Australia.
#9 'Click Clack', Jerzy Kedziora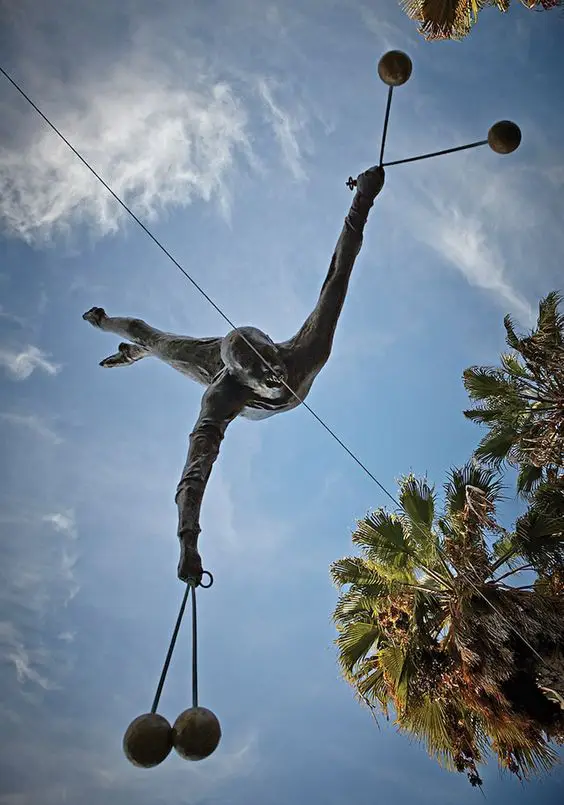 #10 Sculpture of a Violinist Emerging From the Floor. It Was Made of Bronze and Can Be Admired in Amsterdam
#11 'The Last Supper', Albert Szukalski. The Sculpture can be Seen in the Abandoned Town of Rhyolite (USA).

#12 Gerry Judah and His Car Rushing Through the Sky. The Sculpture was Shown to the Public as Part of the Goodwood Festival of Speed (British motoring festival) in 2017.
#13 Oliver Voss, 'Giant Bathing'. The Sculpture Was Installed in an Artificial in an Artificial Lake in Hamburg.
#14 'The Inevitability of Time – the Pieta', Adam Martinakis (Digital Sculpture)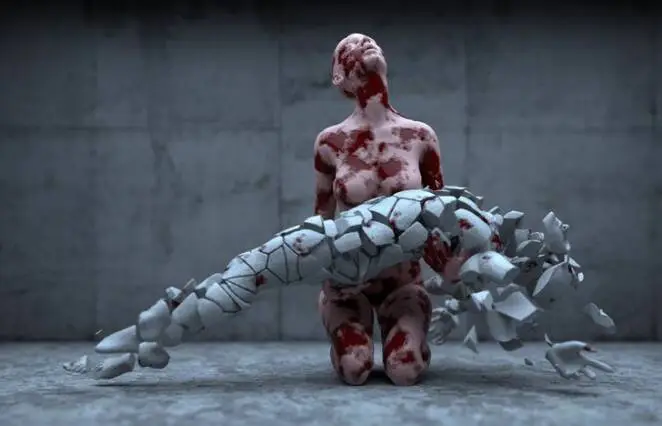 #15 Stairway to Heaven Created by David McCracken. They Are Located on the Australian Bondi Beach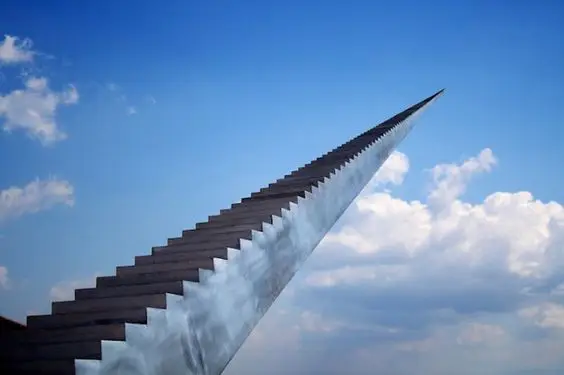 #16 'Quench Thirst', Chad Knight (Digital Sculpture)
#17 Sculpture of Tamara Kvesitadze Is Located in Batumi (Georgia). It Depicts the Christian Princess Nino and a Muslim Boy Named Ali
Ali and Nino
BONUS
A gigantic (almost 26 foot) statue of Marilyn Monroe created by Seward Johnson. It can be seen in Palm Springs (USA).
Which sculpture completely enchanted you? Let us know!