13 Dollhouses Full of Glamour & Stylish Details. They Are a Dream for Many Not Just Little Girls
Dolls' houses experienced the apogee of their popularity, in Europe, in the 18th century. Today, Olga Mokriskaya from Turkmenistan has returned to the tradition of making them by hand. This lady encloses her extremely stylish and meticulously crafted houses in small trunks and suitcases. Some of them have several floors, while others have only one room. All of them are equipped with charming furniture, paintings, fireplaces, carpets and lamps, all made with attention to detail.
1. The Artist With One of Her Works
2. Living Room in a Festive Mood
3. For Lovers of the Sea and Sailing
4. Two-Bedroom Bungalow
5. A Cozy Living Room Where the Dog Makes Its Home
6. Cottage in White and Blue Colors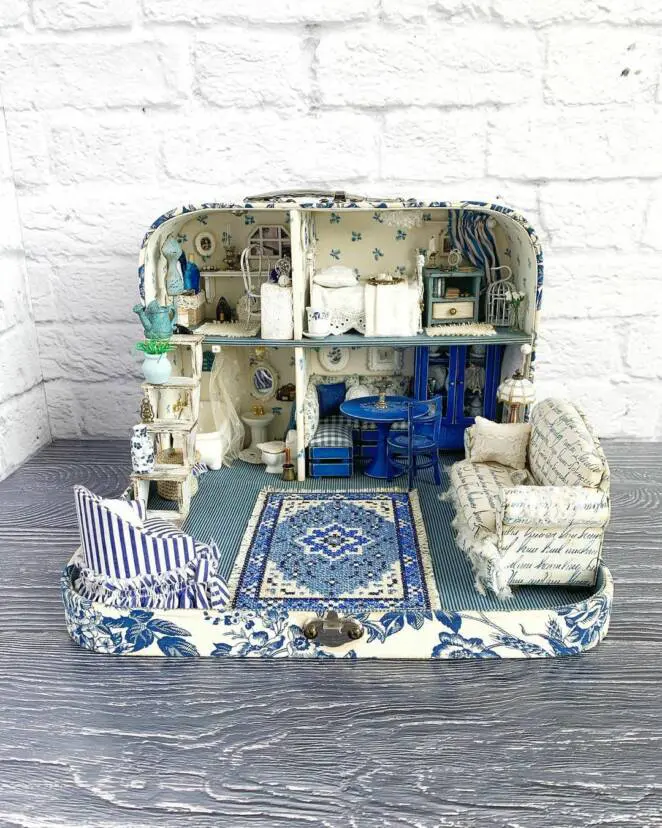 7. Summer Residence
8. Christmas Dinner Was Served in a Somewhat Old-Fashioned Living Room
9. A Cottage With Room for a Small Child
10. Pastel Madness
11. A Room Reminiscent of Grandma's Room
12. Here, Greens and Browns Rule
13. Tasteful Living Room With Rocking Chair
Details
1. Pearls and Miniature Perfumes Draw Your Attention
2. Masterfully Recreated Small Cabinet With Turntable
3. Velour Armchairs Always Draw Attention 😉
4. Gorgeous Aged Bed Frame and Decorative Plates
#Bonus
Which creation did you like the most?